In this post you will find inspiration, ideas and tips to make your summer recipes have all the flavor and color they deserve.
In the middle of summer, we usually make very simple but fresh recipes, without complicating them too much. The desire to enjoy the holidays and the cool weather make us leave the kitchen but be careful! that does not mean that your dishes have to be bland or with little flavor. If you add a touch of paprika, everything will change!
A touch of culinary trend:
One of the most classic dishes of the summer is stuffed eggs but do we know how to be innovate with them? In recent years, the use of avocado in the kitchen and, above all, guacamole has been one of the most popular gastronomic trends and this is a great opportunity to combine it with paprika. Let's forget about the classic decoration with grated eggs, and the typical tuna filling, try to be risky instead! A guacamole-stuffed egg decorated with paprika is all you will be waiting for during the summer!
If the idea of making guacamole-stuffed eggs has delighted you, you won't be able to resist these bacon and drop pepper. All you need is a couple of slices of bacon crunchy, make a little sandwich filled with guacamole and decorate it with our famous La Pastora Drop Peppers. When you try it, it'll be a real explosion of flavor.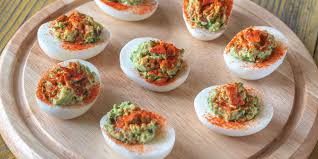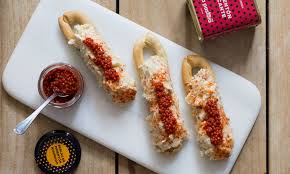 The star recipe of holidays:
Either you are from Murcia or not, it doesn't matter, what is certain is that "Marineras" won't go unnoticed! We are delighted to present you the classic Murcian tapa created exclusively by La Pastora with the perfect touch of taste, aroma, sophistication and innovation everything you need for having a delicious summer. Do you want to learn how to make this typical recipe with our special touch? Click here!