Halloween is coming! And La Pastora is delighted to provide you with some tips so as to dress your recipes with paprika making them tasty at the same time than scary!
These are simple recipes which allow you to incorporate paprika so that they could have a special touch.
1. Spooky Halloween Fingers.
This is one of the easiest recipes you can make. You will only need crackers, bread or pizza dough give it the shape of a finger and bake the different pieces. Before baking them, sprinkle a little bit of your favorite kind of  paprika (La Pastora's)  so that it seems that they have blood or they are dirty and If you want to give a much more special touch, do not forget to add La Pastora almonds to make the nails. You will love it!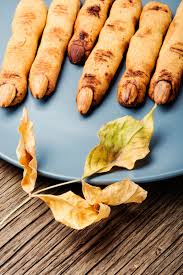 2. Moons of baked pumpkin.
This recipe might be more traditional but it does not mean that you cannot do it tasty and innovative! You will only need to spice up the little tiny pieces of squash with La Pastora sweet, hot or smoked Paprika to give to this meal a spooky touch. Add salt and bake the pieces during several minutes et voilà! But very important! Don't forget to cut the pieces of squash in the shape of a moon!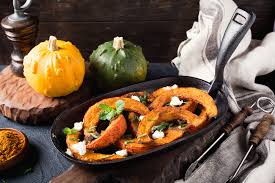 3. Shot glass of persimmon and carrot with Paprika.
What about shots to digest the food better? Alert! These shots are healthy because they are made of vegetables! You only need to whisk together the persimmon, the carrot, a little bit of La Pastora's Paprika and olive oil.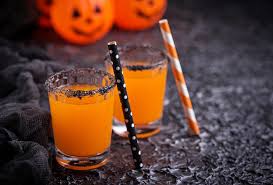 4. Halloween's pizza.
Compared to the rest, this is the simpler recipe! What's your favorite kind of pizza? Make your homemade pizza with your favorite ingredients and in the base along with tomato spicy up La Pastora smoked Paprika. If you like the risk, spicy up a little bit of Paprika over all the ingredients before baking it, when it melts with the cheese, the flavor will be delicious.