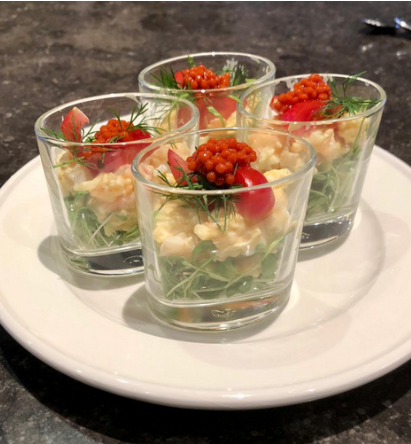 by Tapas Rafaello, Belgium
Topped with organic paprika pearls La Pastora, and some dill tips.
Cookies
Utilizamos cookies propias y de terceros para obtener datos estadísticos de la navegación de nuestros usuarios, optimizar la navegación por este sitio web y mejorar nuestros servicios, en general. Si te parece bien, simplemente haz clic en «Aceptar todo». También puedes elegir qué tipo de cookies quieres haciendo clic en «Ajustes».
Lee nuestra política de cookies